Oliver Röder took over as Head of Institutional Sales on 1 February 2020. He is now responsible for all institutional sales activities across Erste Asset Management.
This appointment brings the Institutional Sales team of Austria, Germany, and International under his direction. He is also in charge of managing and coordinating the according activities in the Central and East European countries. In this position, he reports to Wolfgang Traindl, member of the Board of Directors of Erste Asset Management.
Heinz Bednar, CEO: "Oliver Röder has convinced us with his strategic ideas about ways of expanding the institutional business of Erste AM further. His international track record and his years of experience are crucial elements of success for this business segment, which is very important to us."
Oliver Röder (47) has been Director of Erste AM in Germany since 2016 – a position which he will maintain. Previously, he worked for other international houses in International Sales. He holds a degree in Bank Management and earned an MBA from Ashridge Management College. He is member of Deutsche Vereinigung für Finanzanalyse und Asset Management e.V. (DVFA; German Association for Financial Analysis and Asset Management) and Certified Investment Analyst (CIIA).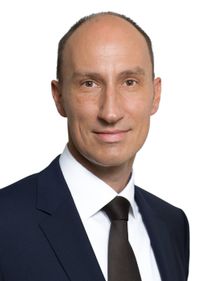 About us:
Erste Asset Management (Erste AM) coordinates, and is responsible for, all asset management activities within Erste Group. At our offices in Austria, Germany, Croatia, Romania, Slovakia, the Czech Republic, and Hungary, we manage assets of about EUR 64.19bn (as of 30 December 2019).
Erste Asset Management has been awarded the title of Best Investment Company of the Year by the trade magazine "Börsianer".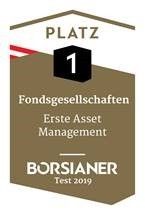 For enquiries, please contact:
Communications & Digital Marketing
Armand Feka
Tel. +43 (0)50 100 12341
E-Mail: armand.feka@erste-am.com
Erste Asset Management GmbH
Am Belvedere 1, A-1100 Wien
www.erste-am.com
Sitz Wien, FN 102018b,
Handelsgericht Wien, DVR 0468703

Disclaimer
This document is an advertisement. Unless indicated otherwise, source: Erste Asset Management GmbH. Our languages of communication are German and English.
The prospectus for UCITS (including any amendments) is published in Amtsblatt zur Wiener Zeitung in accordance with the provisions of the InvFG 2011 in the currently amended version. Information for Investors pursuant to § 21 AIFMG is prepared for the alternative investment funds (AIF) administered by Erste Asset Management GmbH pursuant to the provisions of the AIFMG in connection with the InvFG 2011. The fund prospectus, Information for Investors pursuant to § 21 AIFMG, and the key investor document/KID can be viewed in their latest versions at the web site www.erste-am.com within the section mandatory publications  or obtained in their latest versions free of charge from the domicile of the management company and the domicile of the custodian bank. The exact date of the most recent publication of the fund prospectus, the languages in which the key investor document is available, and any additional locations where the documents can be obtained can be viewed on the web site www.erste-am.com. A summary of investor rights is available in German and English on the website www.erste-am.com/investor-rights as well as at the domicile of the management company.
The management company can decide to revoke the arrangements it has made for the distribution of unit certificates abroad, taking into account the regulatory requirements.
This document serves as additional information for our investors and is based on the knowledge of the staff responsible for preparing it at the time of preparation. Our analyses and conclusions are general in nature and do not take into account the individual needs of our investors in terms of earnings, taxation, and risk appetite. Past performance is not a reliable indicator of the future performance of a fund.